Sunway Transylvania – the adventure continues with Marian and Eileen
Today's the day – Dracula's Castle awaits. We are an eclectic group ranging from families (our youngest guest is 10 years old) to some very active seniors, the common denominator being everyone's interest in Count Dracula (or being scared witless on Halloween). I wonder did Bram Stoker realise when Dracula was published in 1897 that over 100 people from Ireland would turn up at Halloween to visit his Castle and his grave? Dracula was based on a real historical figure, Vlad the Impaler.   Situated in the town of Bran, 32 miles from Sinaia, his 12th century castle is perched atop a 200 foot high rock. The tour of the Castle follows a circuitous route and there are plenty of spooky surprises along the way. After the tour we revived ourselves with some refreshments and shopping the town of Bran.   Needless to say, everything is very much Dracula-themed and we all made a contribution to the local economy.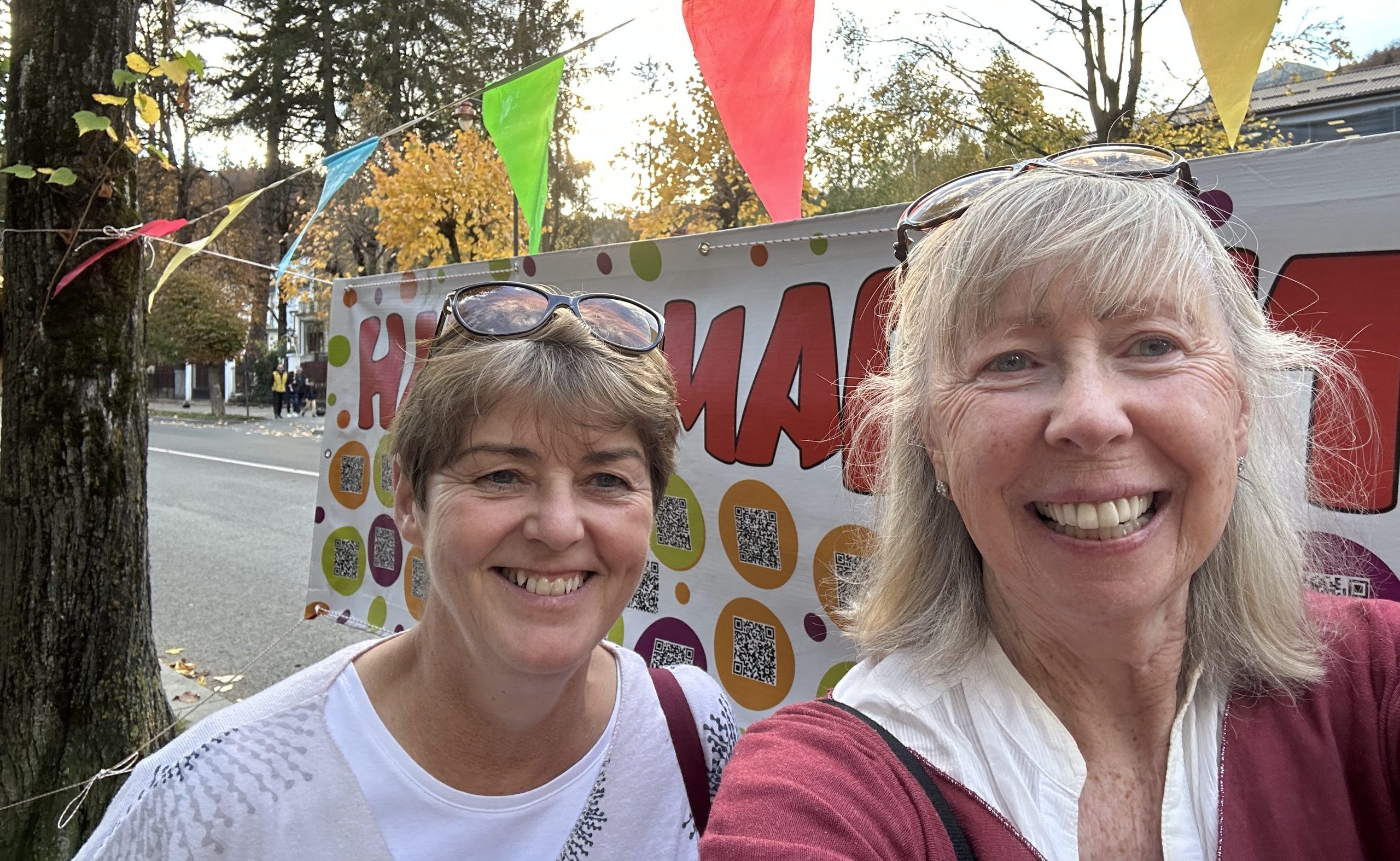 The following morning we drove to the medieval city of Brasov, 52 km from Sinaia. Surrounded by the Carpathian Mountains and enclosed by its ancient Saxon Walls and Towers it has a particularly impressive Council Square. Our wonderful guide, Anna (really her knowledge knows no bounds), took us on a walking tour through the old cobbled streets of the historical centre to see The Black Church and the Government Buildings.
Some of the group ventured up to the Bastion Tower to enjoy the panoramic view over the town and others took the easier option of rambling through the pedestrianised streets of this medieval village or sitting at an outdoor cafe on the square enjoying the view and the sunshine .
Every day has been a different and exciting experience and more awaits as we have yet to visit Dracula's Tomb.