Qatar Tourism led a delegation of 42 partners at World Travel Market London 2023
Qatar Tourism represented the State of Qatar at the World Travel Market (WTM) in London, leading a delegation of 42 esteemed hospitality and corporate partners. The event took place from 6 – 8 November at ExCeL London and brought together more than 51,000 senior travel industry professionals, distinguished speakers, and representatives from global tourism boards.
During the event, Qatar Tourism staff met with over 150 key trade, media and advertising partners to lay the groundwork for activity in 2024. An event with 45 attendees was also held on stand to promote the various activations and showcase stand partner products to the global travel community. The delegation featured 39 hospitality partners and three corporate partners including Discover Qatar, Qatar Airways, and Expo 2023 Doha.
Discussions included the Qatar National Vision 2030 which aims to establish Qatar has a world-leading destination and one of the fastest growing destinations in the Middle East by 2030, with an aim to grow the tourism sector's contribution to GDP to 12 percent from seven percent.
In 2022 alone, more than 50 hotels opened in Qatar, with new developments including the opening of much-loved international hotel and resort brands, as well as new districts and attractions. Qetaifan Islands in Lusail will open in 2024 housing a state-of-the-art waterpark, luxury hotels, residential accommodation, and retail spaces. Qatar is also fast emerging as a prominent luxury cruise destination following the opening of a new Grand Cruise Terminal. The 2023/24 season began on 28 October.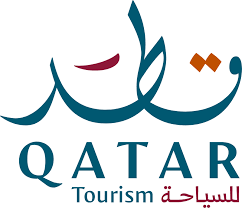 Spread over 609 sqm, Qatar Tourism's two-story pavilion showcased the destination's one-of-a-kind attractions, while demonstrating the country's unique blend of modernity and cultural authenticity. It also featured a range of immersive experiences including a Whale Shark activation which allowed visitors to step into an oceanic enclave to witness the beauty of this endangered species up close. In addition, the Dynamic Souq Experience transported visitors to a bustling traditional market with real-time sights and sounds from Souq Waqif. By utilising cutting-edge projection mapping technology, the booth's windows served as portals to the authentic exteriors of the Souq.
Visitors enjoyed a fully immersive room with panoramic views of iconic destinations across Qatar. Within this space, visitors could explore and interact with Qatar's distinctive tourism offerings in real-time.
To shine a spotlight on Qatar's heritage, the pavilion incorporated a dedicated cultural area where visitors received personalised Arabic calligraphy gifts, savoured traditional Arabic coffee, and applied henna art by skilled artists.