October Updates from British Airways & Iberia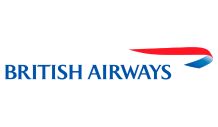 Restarting Flights to Abu Dhabi Summer 24
From 20th April 2024, British Airways will launch daily flights to Abu Dhabi, following a four-year hiatus.
This new flight will boost connectivity to the UAE as it joins flights to neighbouring Dubai, which operate up to three times daily from Heathrow. Flights are available to book now.
See Link Below:-
Offload Functionality
The offload process is available through our British Airways Travel Trade website.
The link below showcases the steps needed to offload your customer from a flight. Alternatively, you can scan the attached QR code.
See Link Below:-
British Airways Flights Departing T3
From 29th October, some of our British Airways flights will be operating from London Heathrow's Terminal 3.
Terminal 3 London Heathrow has all the facilities you expect from an international airport, with a wide selection of restaurants and cafes, a huge range of shops and outlets and two British Airways
departure lounges: the Galleries First Lounge and the Galleries Club Lounge.
See Link Below:-
Caribbean Frequency Changes Summer 2024
Below are the latest changes that have been made to some of our Caribbean routes for Summer 2024:
LHR-BGI: Increases from 7 per week to 11/week between 31st Mar and 15th Apr 2024
LGW-BGI: Flights extended until 13th Apr 2024 and operated as 2/week
LGW-SJO: Flights extended until 14th Apr 2024 and operated as 3/week
See Link Below:-
New Avios Collection Proposition
This week, the Avios proposition has changed from a distance based Avios earning model, to a model that rewards our Executive Club members based on their spend.
Since the 18th October, when an Executive Club member books a British Airways marketed flight, they will earn Avios based on the price of their ticket instead of the distance flown.
All Executive Club members have been sent a notification email, letting them know of this change.
Executive Club members will now collect Avios on British Airways, Iberia and American Airlines marketed flights based on the money they spend.
See Link Below:-
British Airways Adds More Avios-Only Flights
BA have released our latest Avios-Only flights, offering an extra 1,250 summer holiday fares from as little as £1 + 25,500 Avios. The new options include Florence, Mallorca, Faro, Corfu and Ibiza, with all travel periods falling over the August Bank Holiday.
This latest release brings the total number of Avios-Only flights to nearly 30 and includes departures from London City Airport for the first time.
https://mediacentre.britishairways.com/news/09102023/rush-for-seats-expected-as-british-airways-puts-more-avios-only-flights-on-sale-for-august-2024?ref=Home
British Airways Global Newsletter
We are trialling sending a new British Airways Global Sales Newsletter to all our global BA Travel Trade subscribers. The Newsletter will give a summary of updates from around our business and some key industry news.
See Link Below:-
North America Winter Route Map
We have updated our route map for our North American routes for Winter 2023 (October 23 – March 24).
It includes over 30 destinations across the US, Canada and Mexico with flights departing both London Heathrow and Gatwick.
See Link Below:-
Denver Milestones
British Airways made history in 1998 as the first carrier to operate year-round nonstop transatlantic service to Denver, and has provided nonstop transatlantic flights longer than any other carrier at Denver International Airport.
Over the past 25 years, British Airways has operated more than 17,000 flights between Denver and London, seamlessly connecting the Mile High City to British Airways' global network from London.
The daily flight is scheduled on our modern Airbus A350 aircraft which includes our award-winning Club Suite in business class.
See Link Below:-
North America Frequency Increases for Summer 24
British Airways have recently announced some frequency increases on North American routes for Summer 2024. Changes are already reflected in all selling systems:
New 265-264 flight LHR-SAN, now 14 rotations per week.
New 299-298 flight LHR-ORD, now 21 rotations per week.
Extra day 3 (Wed) and day 6 (Sat) flight LGW-LAS, now 5 rotations per week.
Extra day 4 (Thu) flight LGW-MCO, now 14 rotations per week.
LGW-YVR will now operate from 29Apr – 29Sep 2024.
See Link Below:-
China Southern Joint Business
With our China routes resuming back in April and June this year, and China Southern resuming their Guangzhou and Beijing routes to London Heathrow, we have now refreshed our China Southern Joint Business assets. This includes a CJB Overview Deck, with both the Summer and Winter schedules.
See Link Below:-
British Airways Announces Codeshare Partnership with IndiGo
British Airways has announced a codeshare partnership with IndiGo, improving connectivity between the UK, Europe, North America and eight destinations in India.
The agreement means British Airways customers travelling from or transiting through London will be able to connect to their final destination via New Delhi or Mumbai on a single ticket. Customers can travel on to eight destinations in India, including Goa, Kolkata and Kochi.
Codeshare tickets are now available to book for travel from 12th October 2023 onwards.
See Link Below:-

Iberia Allows Transatlantic Flights to Combine with LATAM Airpass
When flying to Peru and Ecuador with Iberia, they have now introduced the option of combining, with IBERIA's TO Fare, the LATAM AIRPASS product for internal flights operated by LATAM Airlines.
LATAM Airpass is a LATAM Airlines Leisure private fare that offers flexible one-way fares to domestic and regional destinations in South America operated by LATAM Airlines applicable to passengers traveling with an international ticket on flights operated by LATAM.
See Link Below:-
New Route to Tirana
From 28th March 2024, Iberia will add Tirana, Albania as a brand new destination. Flights will operate 3 times per week from Madrid to Tirana's Madre Teresa International Airport. The route will be operated by a A320 Neo Aircraft, with over 32,000 seats available between Spain and the Balkan Country.
See Link Below:-
October Newsletter
This month's Iberia newsletter gives a preview of their short and medium haul schedule for the new summer 24 season, their new destination Tirana, as well as Winter routes to Lapland, Doha and Cairo.
See Link Below:-
Iberia's ADM Policy Reminder
Iberia is reminding agents of their ADM policies, with special focus on the O&D Bypass policy.
For Iberia it is very important to maintain their quality standards when offering their products, and to apply the provisions of regulations on the subject of intervention in tickets and their sale.
See Link Below:-