Air Canada Seamless quality from Dublin to Cancun
Don Shearer (Travelbiz) Premium – Signature, Air Canada Dreamlining 😊 Amazing connections. Seamless service. Premium gold star. Signature pods are the best. Guinness on tap.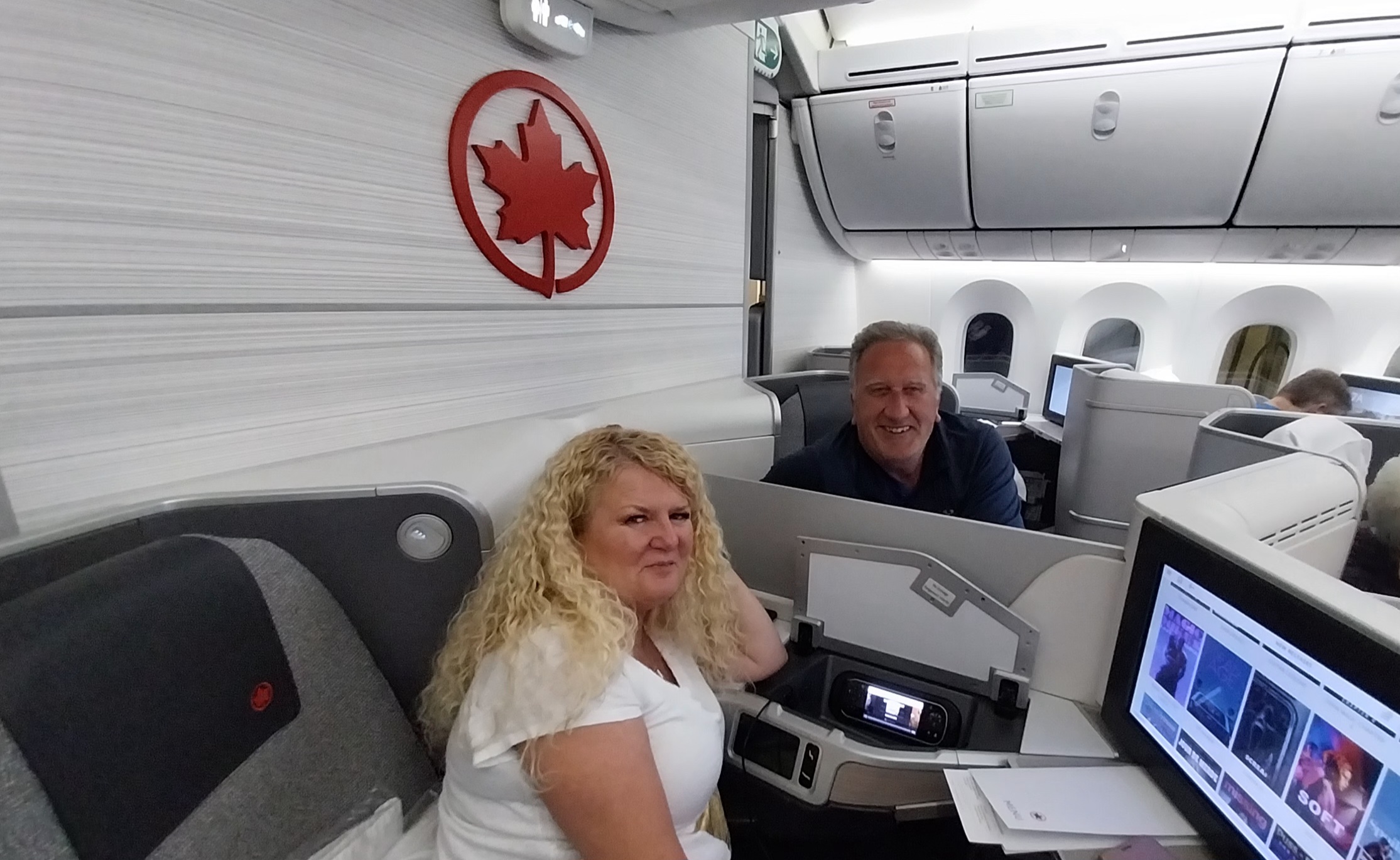 Bernadette Goldsmith (Sales Coordinator Air Canada Ireland) delivered quality and choice from the moment we arrived in Dublin Airport to Cancun via Toronto flying seamless connectivity in Economy, Premium Economy and the amazing Signature class Air Canda service. Travelbiz along with the Classic Resort group, hosted by Fiona Dobbyn (General Manager Classic Resorts), got first-hand experience of the amazing Air Canda multi award winning in flight and on the ground service.
From check in at Terminal One in Dublin, where we were hosted by Caira O'Brien (B2B Marketing Programme Lead Dublin Airport), our group had time to sample the Dublin Airport business lounge for some light refreshments before boarding our all-new Air Canada Boeing 787 dreamliner.
For those of you who have flown on the dreamliner you'll know it's one of the fastest, most comfortable and eco-friendly aircraft in the Boeing family, consuming less fuel than aircraft servicing similar range. For me, it's all about comfort and how quiet the aircraft is during take-off, cruise and landing, along with the fact the aircraft's cabin is pressurized to a higher altitude than conventional aircraft, which makes it easier to breathe and reduces fatigue during long flights.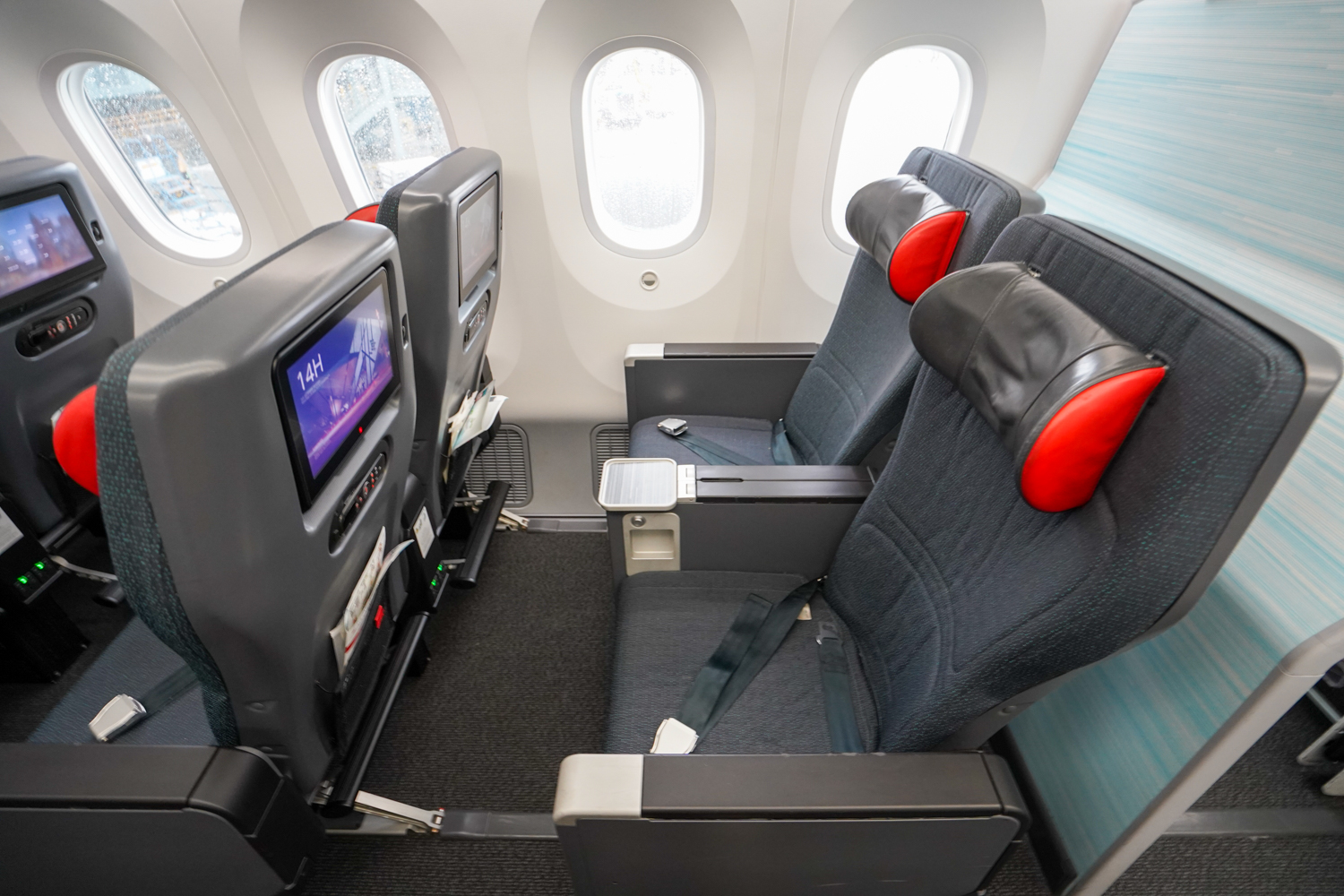 I had the great pleasure to sample Air Canada's Premium Economy on my flight to Toronto. It is a perfect option for the budget conscious corporate travel or the premium leisure traveller looking for something extra in flight.  There is double the baggage allowance (2 x 23kg checked bags) and you have access to priority baggage, check-in and boarding. Onboard is a separate cabin experience with wider seats and seat pitch.  From Dublin there are 21 seats in a 2-3-2 configuration. Premium meal service and beverage cart is offered.
Full details here:  https://www.aircanada.com/ie/en/aco/home/fly/onboard/cabin-features/premium-economy-class.html#/
Connecting via Toronto utilising the Air Canada Rouge service is seamless.
Connecting to beyond Canada destinations is a doddle in Toronto Pearson Airport with Air Canada with year-round flights from Dublin.  For International connecting flights from your Dublin flight, you follow the dedicated signs for International, scan your passport and get a connection slip which allows you access back into the international departures area to proceed to your gate for your International flight. Baggage is through checked so you can complete the transit in 15-20 minutes. Cancun and Punta Cana are two of the most popular beach destinations available year-round from Dublin, but other popular connections are San Jose, Costa Rica, Mexico City, Cancun, Santiago, Chile and many Latin American destinations.
For the US there is a dedicated US connection facility with pre-clearance similar to those in Dublin and Shannon Airports, so you arrive as a domestic passenger in the US.  Again, baggage is through checked. Popular destinations for Irish travellers are Orlando, Cancun, Las Vegas, Los Angeles and San Francisco.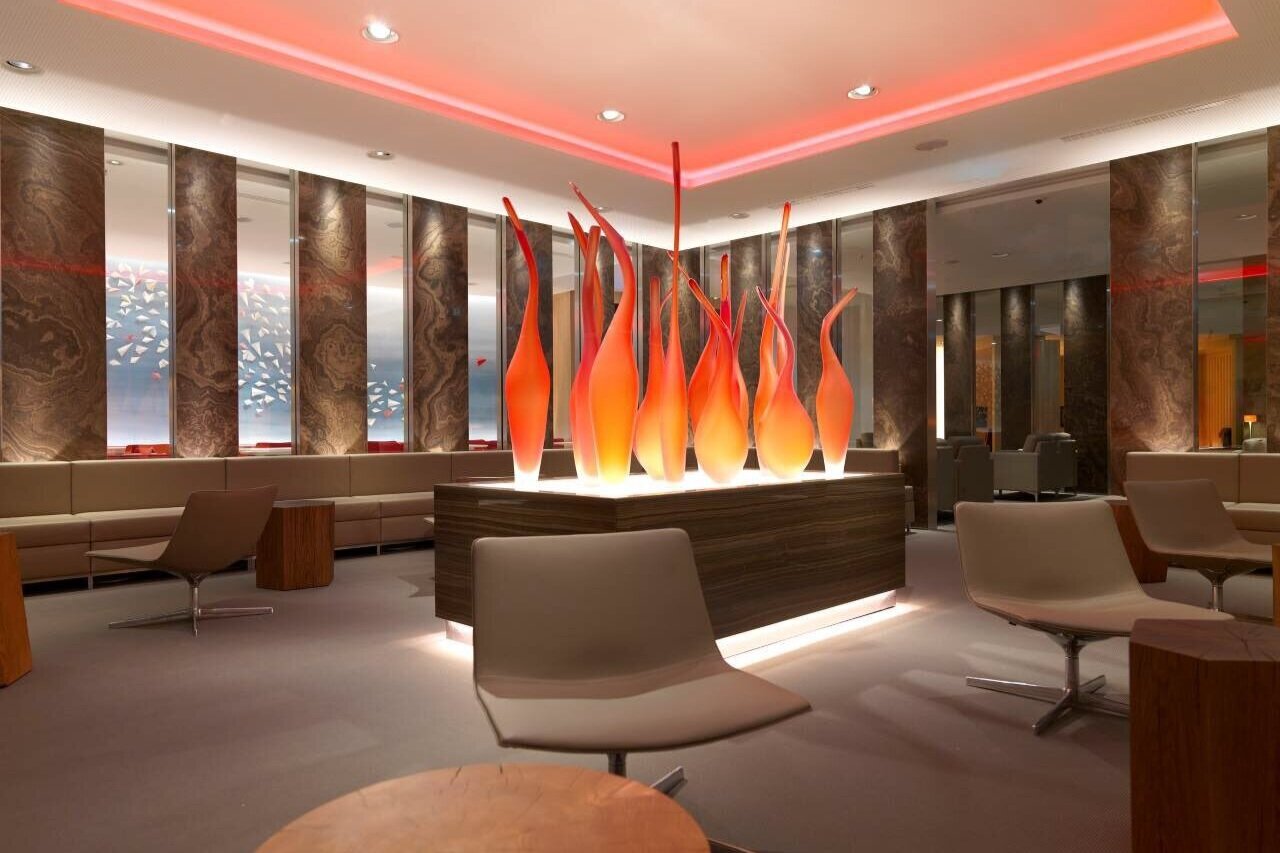 Air Canada Lounge Options with Guinness on Tap!
Our group got to use the very impressive Maple Leaf business Lounge in Toronto International.
Did you know you can pull your own pint of Guinness in the lounge as it's on tap for all to use! Very impressive, coupled with a range of fantastic, wines, spirits, soft drinks along with a comprehensive range of hot and cold food. When connecting though Toronto the Maple Leaf Lounge is directly in front of security clearance and a shot walk to duty free and connecting gates.
Air Canada's award-winning Maple Leaf Lounges are in 17 airports across Canada, the United States and Europe.
We are making significant investments across our network, including expanding seating capacity in our hub locations, introducing new menu offerings, and implementing eGates with digital identification to facilitate a quicker entry process to our lounges. In addition to these investments, we are implementing new policies to ensure our lounges are more consistently available for all our eligible travellers.
Discover our new Aspire | Air Canada Café now at Billy Bishop Toronto City Airport Located at gate 1, Domestic Terminal. This all-new lounge is just steps from the Air Canada gates, making it easy to enjoy comfort on the go before your flight.
Air Canada Signature Class
My Executive class pod provided me with more room than I have experienced on other long-haul offerings. Loads of storage space for all your on-board bits and bobs, fantastic area to work, dine, drink and simply curl up and relax. The choice of entertainment and dining options along with the service provided by the crew (Great job Cameron) was one if not the best I have ever experienced. For all you wine lovers the Canadian Red Wine is a winner!
The Air Canada Signature Class cabin features Executive or Classic Pods, with lumbar support and massage function, which convert to a fully flatbed: up to 203.2 cm (6′ 7″) long. A sanitized and clean pillow, duvet and mattress pad packaged together, and an amenity kit. A CleanCare+ kit containing a mask, antiseptic wipes, and hand sanitizer. Headsets are available and a water bottle will be provided pre-departure.
The Executive Pod is available exclusively on the Boeing 787 Dreamliner and Boeing 777 aircraft. The Classic Pod is available on the Airbus A330 aircraft.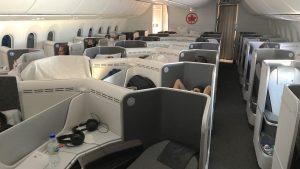 Air Canada: Simply amazing and we will be back for sure.