Travel Counsellors welcomes Gareth to the support team in Cork
The Travel Counsellors head office team in Cork are delighted to welcome a new addition to the team, who will support its growing number of Travel Counsellors in Ireland.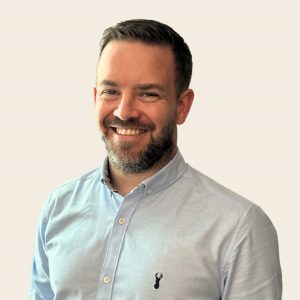 Gareth Beresford-Cooke brings a wealth of experience having worked for 10 years in an established large travel agency in Cork city, specialising in premium leisure and cruise.
In welcoming Gareth to the team, Cathy Burke, Managing Director says: "We are delighted to welcome Gareth to the Travel Counsellors community, where he will support our Travel Counsellors in growing their businesses, and more specifically with getting complicated bookings over the line.  We've been searching for the right person for some time and Gareth will add to the great service already provided by our Cork Office team."
Gareth says: "I'm delighted to be joining the team here in Cork and look forward to supporting the Travel Counsellors community throughout Ireland. The positive welcome and inclusivity of the whole company from my first meeting left a fantastic impression on me and I look forward to assisting in the growth of the business going forward. I'm also really looking forward to attending the global conference in Manchester later this month and meeting many of our Irish Business Partners too in the coming months.  It's an exciting time for Travel Counsellors and me personally".