Congratulations Caitriona Toner. Discover the World expands GSA partnership with JetBlue to include Ireland
As JetBlue continues to grow its transatlantic network and include new transatlantic markets so does their partnership with Discover the World.  Most recent addition to the country portfolio is the Republic of Ireland.
The news is on the back of JetBlue's announcement of daily flights between Dublin – New York JFK and Dublin – Boston launching in March 2024. This grows the JetBlue partnership with Discover the World to 6 markets in Europe (UK, France, Netherlands, Belgium, Luxembourg, and Republic of Ireland).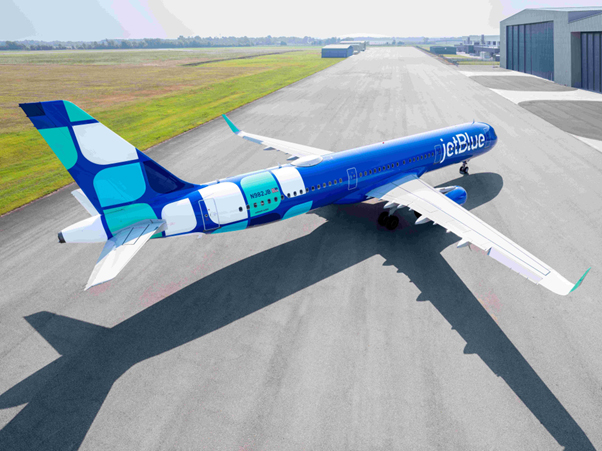 Aiden Walsh, Head of Airline Development, Discover the World commented ''We are delighted to grow our partnership with JetBlue to now include Ireland.  Our award-winning team have set new standards of account management across Europe with our UK team recently winning The Account Management Team of the year award, we look forward to bringing our trade friendly approach to the Irish market too.''
Caitriona Toner joins as Senior Sales Manager, JetBlue for Ireland and will be working closely with travel agents and key travel trade partners in the market to promote JetBlue daily services from Dublin to New York, Boston and beyond.  Caitriona has over 20 years commercial aviation experience specialising in route launches, brand engagement strategies and is a skilled communicator. More recently Caitriona was the Country Sales Manager, Ireland for American Airlines.
Maja Gedosev, General Manager Europe for JetBlue said: ''I am delighted to have Caitriona join our European sales team.  She brings a wealth of experience and knowledge about the Irish market.  She is very well known and respected by the key stakeholders in Ireland, and I am confident that she will be a fantastic addition to our 'small but mighty' sales team of professionals.''
Caitriona added: "I am delighted to accept the position with Discover the World fully dedicated to looking after JetBlue.  Their onboard product and experience is a great fit for the Irish customer needs. I look forward to working with and supporting the trade on this journey. I am excited for what the future holds for JetBlue in Ireland and to be a part of it all.''